Third Party Manufacturing Quality Standard
Pharma Franchise
Medrix Pharma has had a considerable presence in the Indian pharmaceutical industry ever since its founding. Medrix Pharma is present in almost every state in the nation and offers a wide selection of medications that are the result of combining the best resources and skills. We stand out as the leading PCD Pharma Franchise Company and are based in the pharmaceutical capital of Chandigarh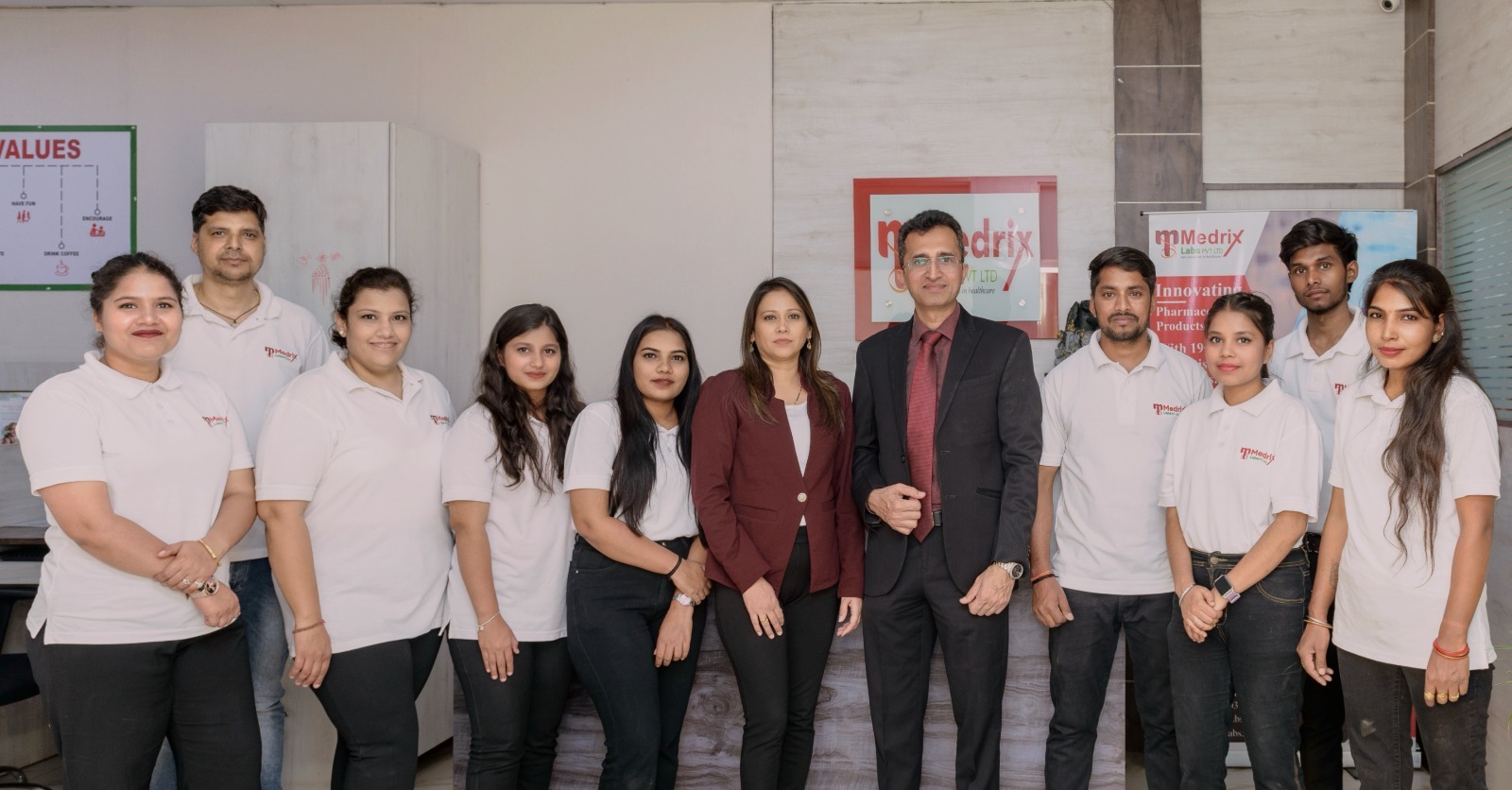 Every day, we work to create cutting-edge, potent medications that offer additional advantages like fewer side effects or improved functionality in order to improve the health and quality of life of people all around the world. Right from research and development through commercialization, we are aiming to complete drug development. The four components of our business model include research and development (R&D), pharmaceutical exports, third-party manufacturing, and PCD Pharma franchise business. All of this is accomplished using cutting-edge technologies and the diligent labour of our employees and specialists, the majority of whom are highly qualified and hold bachelor's, master's, or Ph.D.
For a better quality of life, we are constantly working to improve healthcare and medications. We aspire to give people better and more options through our selection of medicines. The best assistance is provided by our end to our business partners so they can grow and make money. In order to achieve significant growth in the pharmaceutical business jointly, we put our attention on creating long-term, sustainable relationships with our partners.
Mission
Our goal is to provide top-notch healthcare solutions through our network of PCD franchises. We are committed to offering our franchise partners a wide selection of top-notch pharmaceutical items together with exceptional service and support. By creating solid connections with healthcare experts and institutions, we hope to improve patient care.
Vision
Our vision is to become a prominent PCD franchise organization that revolutionizes healthcare delivery by guaranteeing excellence, accessibility, and affordability of pharmaceutical goods and services. We want to create a strong network of franchise partners who are empowered to work together to enhance the health and well-being of the communities we serve.
Our organization is effectively led by Mr. Rohit Sharma, a household figure in the pharmaceutical sector with more than 19 years of expertise. They are well-versed in the pharmaceutical industry since they have experience working at various management levels in the fields of pharmaceutical human resources, production, distribution, sales, and marketing in a number of well-known Indian organizations. They have effectively guided us to a prominent position in this very competitive field, and their commitment to quality motivates us to offer our customers the best products available. One of the pharmaceutical industry's fastest-growing and most well-known brands, Medrix Pharma is perfect for PCD Pharma Franchise and Contract Manufacturing.
Medrix Pharma is one of the pharmaceutical companies with the quickest rate of growth, a Best PCD pharma firm with its headquarters in Chandigarh.
Join us in our venture to be the Top PCD
Franchise Company in India today!
Easy access to a wide suite of high quality pharma products through franchises set up across the nation – we're taking affordable health & care to every nook and corner of India!